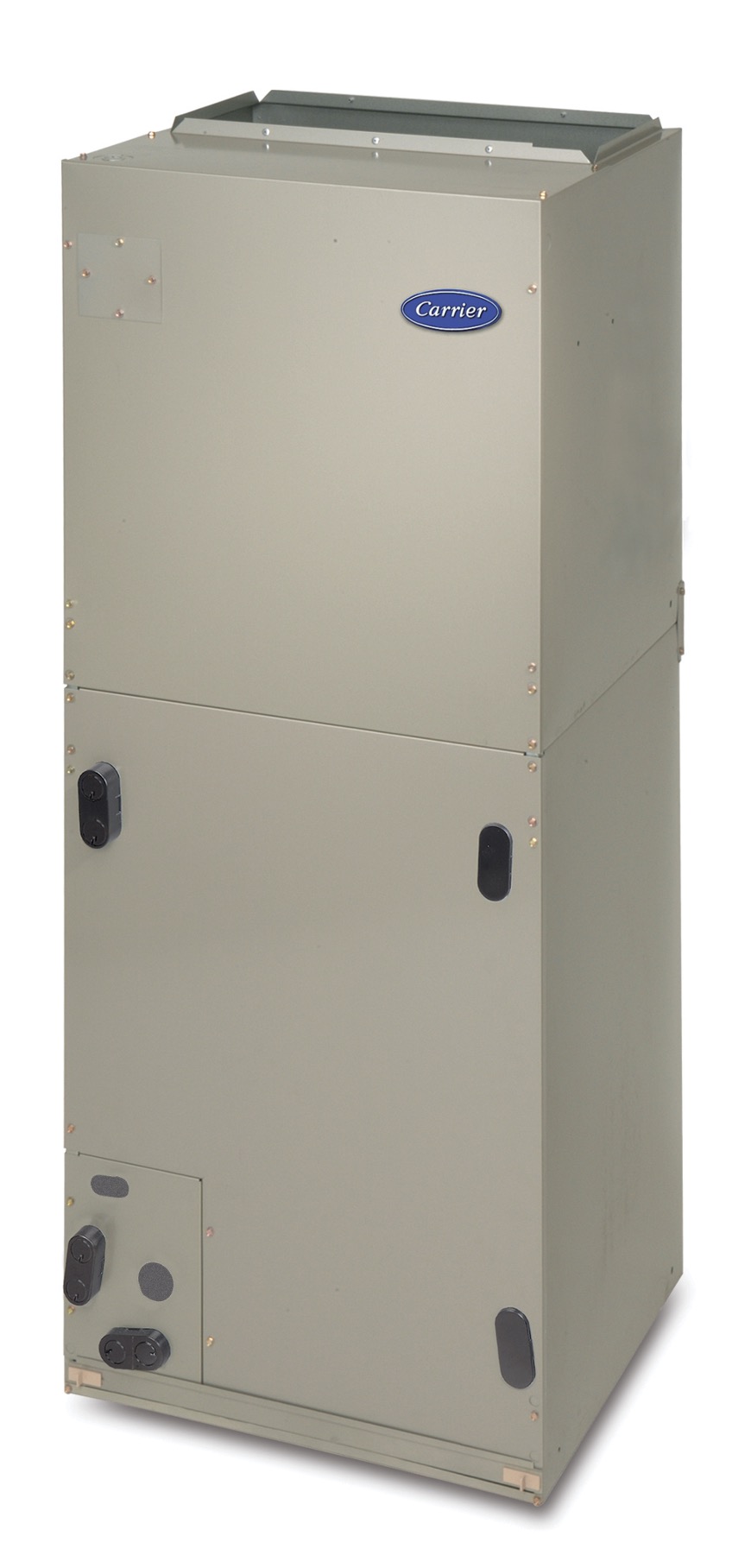 Carrier air handlers work with your outdoor unit, whether it be a heat pump or an air conditioner, to help evenly distribute air throughout your home. Carrier offers a wide range of ECM (Electronically Commutated Motor) air handlers up to variable speed air handlers, many offering aluminum coils to help ease wear and tear as well as to help prevent leaks.
Carrier air handlers all offer energy savings efficiency when matched up with the correct outdoor unit by offering even air flow throughout the home.
Call our trained technicians here at Woody's Sudden Service to discuss the latest products that may fit your airflow needs. Start experiencing an improved comfort level by giving us a call at 703-278-2036.